Vanquish Yachts
Vanquish is a Dutch shipyard specialised in the construction of aluminium powerboats from 11 to 65 feet, all of which are hand-made and fully customisable to the client's wishes. The brand image is defined by the extravagant design and unique sailing characteristics of its boats on the one hand and the branding of the brand via all available channels and tools on the other.

Request for Sorpasso
Develop a premium brand with a communication strategy which catches the eye of the relevant target groups and generate (sales) leads; i.e., a marketing strategy.
The goal was simple:
1. Global brand familiarity among key target groups.
2. High-quality (sales) leads
3. Attract potential dealers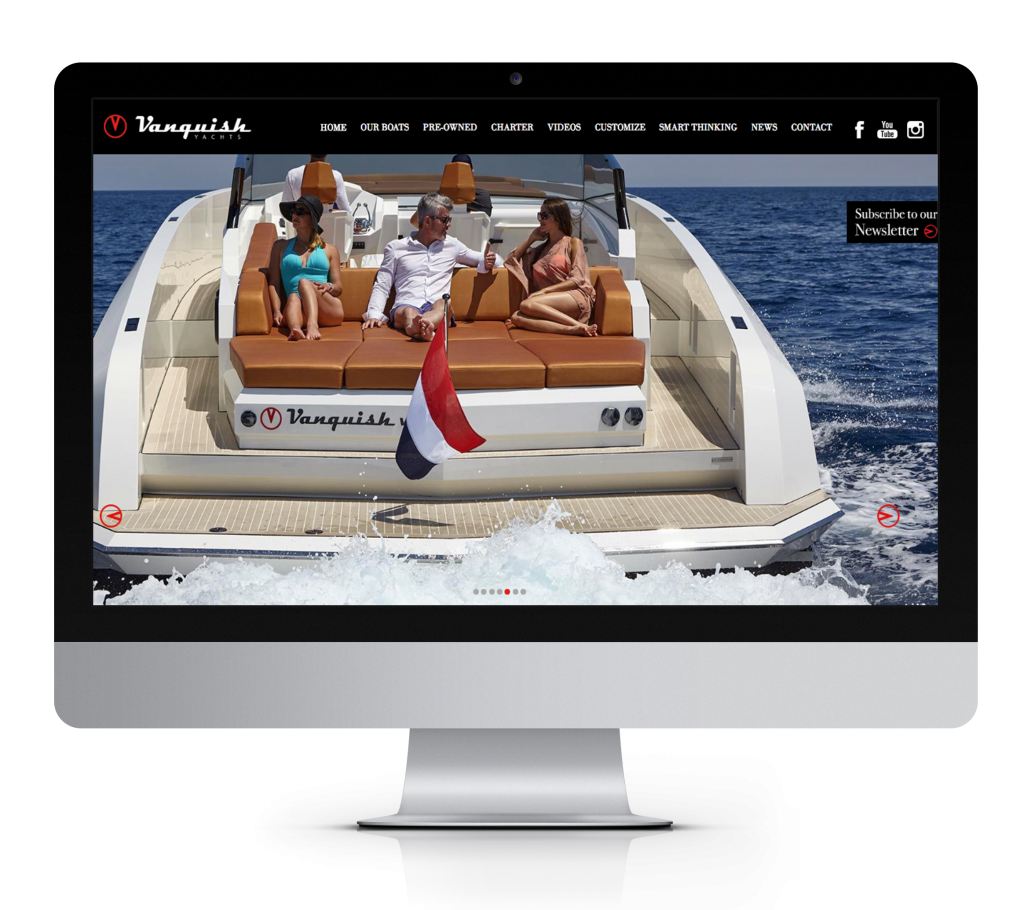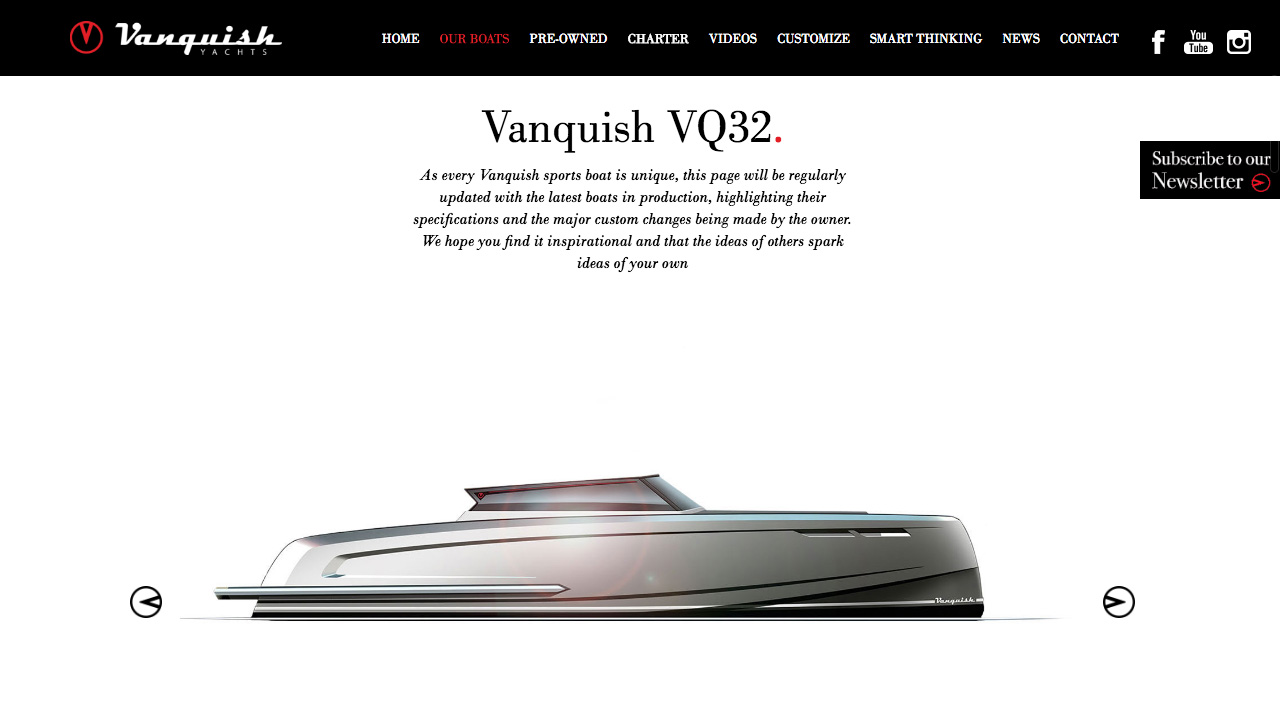 The strategy
Vanquish Yachts sells its products in a niche market that requires a clear proposition in order to stand out. We chose to position Vanquish as a bold brand that acts more rebelliously than its direct competition and develops and creates many different products to fulfil its promise (unique in this niche) of 'fully customised'. This diversity of products generates lots of free publicity.
In terms of the brand and product, it is clear that the Vanquish style is not to everyone's taste. Sorpasso made the most of this fact by developing the promise 'Not for everyone', which has been consistently communicated ever since. To make the global visibility of the brand as large as possible, we always use striking images with brand and product videos that are pioneering in the market. This has made the brand accessible to all those we are aiming to reach, from press to fans, clients to suppliers. All the yacht marketing experience built up by Sorpasso over the last 20 years has ensured we can employ online marketing in the broadest sense.
Sorpasso applies the following tools to disseminate the Vanquish proposition:
Easy-to-measure website, AdWords campaigns, press releases, print ads, lifestyle magazine,
e-newsletters, e-mailings, video's, photo material, AdWords display banners, YouTube pre-roll/in-stream,
Instagram, Facebook, LinkedIn.
The trick is to use a clever mix of offline and online techniques which strengthen each other in their (measurable) results.